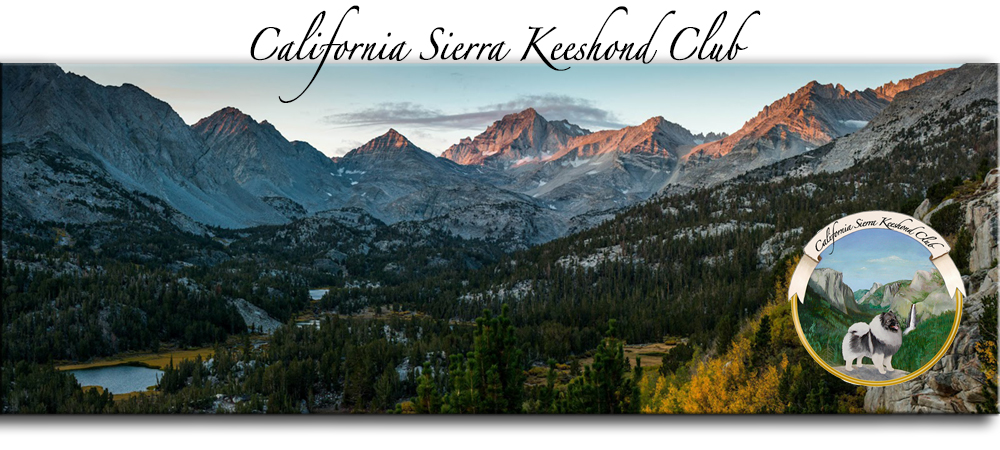 CSKC was established in 2003 by a small group of Keeshond exhibitors and friends. We're now accredited by the American Kennel Club and a member club of the Keeshond Club of America. We are located in the Sacramento area, and our membership extends into the Bay Area and Central Valley. If you're owned by or in search of a Keeshond, drop us a line, we'd like to meet you! We hold regular meetings throughout the year, and host Keeshond specialties in the Sacramento area. Our members are involved in agility, rally, and obedience as well as conformation. In total our members have over 100 years of experience with Keeshonden, and we like helping newer Kees owners have the most fun with their dogs!
For more info, email Membership Coordinator Marty Huck at russhuck@pacbell.net, or Secretary Leslie Perkins at leslie@epicdgs.us.

Copyright © sierrakeeshondclub.org. All Rights Reserved.