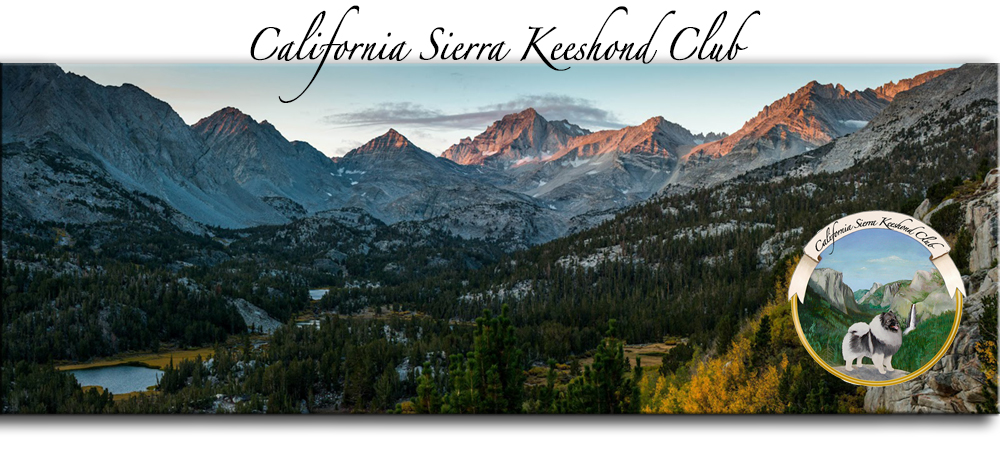 We are in the process of planning for the 2015 KCA National, to be held May 5-9 at the Doubletree Hotel in Sacramento, CA. If you're interested in helping out, please contact Show Chairman Ron Spaulding. The associated Regional Specialty will be our first independent specialty!
Our next meeting will be held August 2nd at the Dixon-May fairgrounds after breed judging. Kees will show about 2:45 PM. Meet us at ring 5 to watch the judging, then join us for the meeting at about 3:30.

Congratulations to Toni Hicks and Ch. Windrift's Young Love, who won Best of Opposite Sex at the 2014 KCA National! Congratulations also to Leslie Perkins, whose boy Ch. Jen 'N Di's Lyrical Dreams for Jo-Lyn earned an Award of Merit at the associated Regional specialty!
And congratulations to Claire O'Neil and Ama, the medium dog team members for this year's 2014 USA European Open Junior Agility Team, on their third-place overall finish!

Copyright © sierrakeeshondclub.org. All Rights Reserved.